AAP workers protest outside EC alleging raids on call centres
| Friday | 15th March, 2019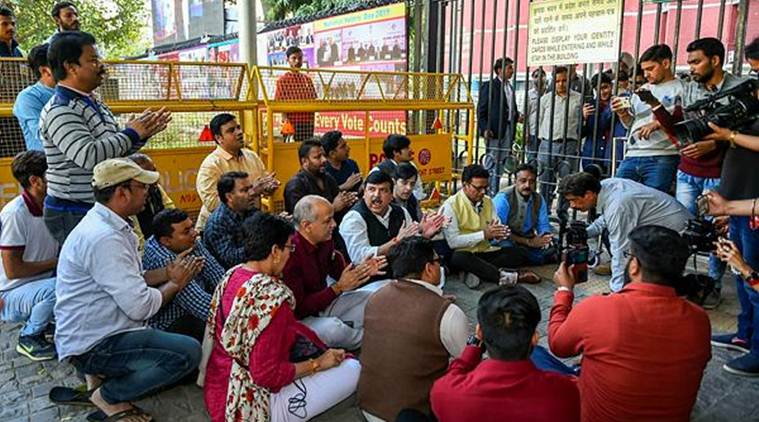 Atishi, AAP's Lok Sabha candidate, said they are waiting outside Election Commission till CEC meets them. "Demanding fair elections, we are sitting outside the Election Commission to protest against the raid on the call centre. Kejriwal also urged all party MLAs to join the protest outside the Election Commission. Ahead of the Lok Sabha polls scheduled to begin on April 11, the Election Commission had directed the police to take "necessary action" against people making such calls. AAP workers led by Deputy Chief Minister Manish Sisodia, sat on a protest outside the Election Commission on Friday alleging that raids were being conducted on call centres hired by the party to make people aware that their names had been deleted from the voters' lists.
Read Full Article Here
If You Like This Story, Support NYOOOZ
NYOOOZ SUPPORTER
NYOOOZ FRIEND
Your support to NYOOOZ will help us to continue create and publish news for and from smaller cities, which also need equal voice as much as citizens living in bigger cities have through mainstream media organizations.
Stay updated with all the Delhi Latest News headlines here. For more exclusive & live news updates from all around India, stay connected with NYOOOZ.
Source:-https://indianexpress.com/article/cities/delhi/aap-workers-protest-outside-ec-alleging-raids-on-call-centres-5628899/
Related Articles