Police look into video call between ND Tiwari's son Rohit Shekhar and wife, questioning still on
| Tuesday | 23rd April, 2019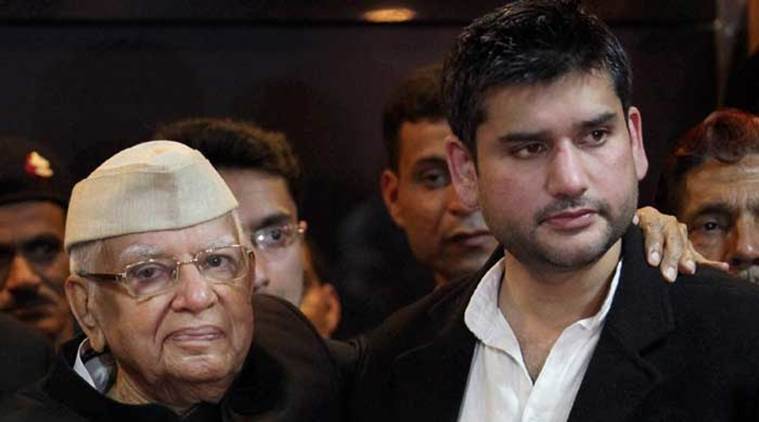 Officers from the special investigation team (SIT) of the Crime Branch, probing the death of ND Tiwari's son Rohit Shekhar Tiwari, are exploring whether he and his wife Apoorva Shukla had an argument on a video call hours before his death. The call was picked up by the domestic help and later given to Rohit, who was with others in the car," a senior police officer said. Read | N D Tiwari's son Rohit Shekhar: Advocate whose career was overshadowed by paternity suitAdvertisingAccording to Rohit's mother Ujjwala Sharma, Apoorva was unhappy with Rohit's friendship with the former officer and his wife. AdvertisingOn Monday, the SIT questioned Apoorva for around 10 hours and also took the domestic help and the official to their office in Prashant Vihar, where both were questioned in separate rooms. "During questioning, both made similar claims, telling officers that Apoorva made a video call to Rohit around 7.30 pm on April 15 while he was returning from Uttarakhand.
Read Full Article Here
If You Like This Story, Support NYOOOZ
NYOOOZ SUPPORTER
NYOOOZ FRIEND
Your support to NYOOOZ will help us to continue create and publish news for and from smaller cities, which also need equal voice as much as citizens living in bigger cities have through mainstream media organizations.
Stay updated with all the Delhi Latest News headlines here. For more exclusive & live news updates from all around India, stay connected with NYOOOZ.
Source:-https://indianexpress.com/article/cities/delhi/police-look-into-video-call-between-nd-tiwaris-son-rohit-shekhar-and-wife-questioning-still-on-5689319/
Related Articles
Thursday | 23rd May, 2019
Thursday | 23rd May, 2019