More News From HYDERABAD
Andhra Pradesh Leader of Opposition Jagan Mohan Reddy had earlier said that he will support the alliance...
"It is likely that the miscreants are part of an inter-state gang...
If you have scored 60% in your boards and your family income is less than Rs. 4 lakh per annum, SRM University, AP- Amaravati`s socio-economic scholarship is here to help! Designed with the singular agenda of making sound education accessible to deserving candidates across the country, the scholarship is available for ones meaning to pursue successful careers in Engineering, B.Sc., B.A., B.Com and BBA.
It will include Rs 2,000 given by the central government...
Managing Editor of Siasat Urdu Daily, Mr. Zaheeruddin Ali Khan, former Minister, Mr. Santosh Reddy, ...
It remains to be seen how these departments restore its grandeur in order to transform it into a beautiful...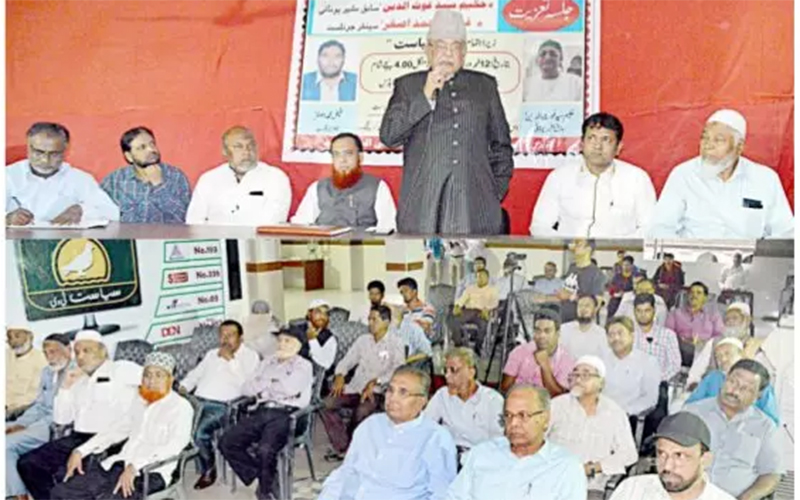 Present in the meeting were Dr. Abbas Khan, Mr. Iftekhar Husain, Secretary Faiz-e-Aam Trust, Dr. Mujeeb...
HYDERABAD: CPI general secretary Suravaram Sudhakar Reddy on Wednesday slammed Telangana chief minister...
HYDERABAD: Gearing up for the upcoming Lok sabha elections, district election authorities have decided...
HYDERABAD: Already burdened with enormous bank loans back home, the high cost of legal proceedings in...
Meanwhile, a woman security guard, Sapna Reddy , posted there, ran to the spot and tried to pull the...
More Cities Around Hyderabad