More News From JAMMU
JAMMU: A student stabbed in Jammu and Kashmir's Kathua district succumbed to his injuries in a hospital...
"The members of the legal aid cell of the Markaz Law College visited Jammu after the tragic incident...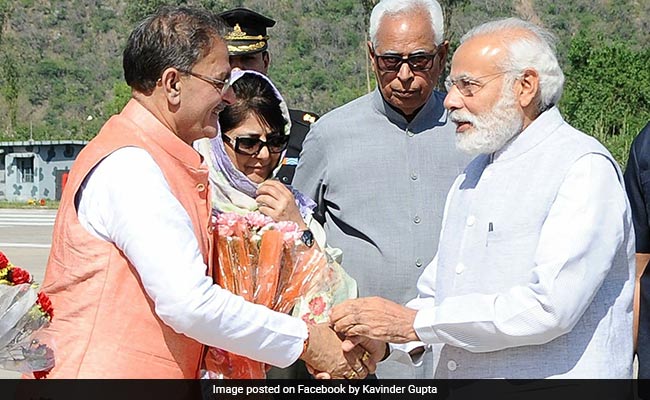 Jammu and Kashmir's new Deputy Chief Minister Kavinder Gupta began his government innings with a comment...
If you have scored 60% in your boards and your family income is less than Rs. 4 lakh per annum, SRM University, AP- Amaravati`s socio-economic scholarship is here to help!
"Parihar will be sworn in as a junior minister while the other four will be of cabinet minister rank...
JAMMU: A woman has accused a Central Reserve Police Force CRPF ) trooper of raping her here in March...
"After he came to know that his son Vishal was among those who had raped the victim, Sanji Ram decided...
JAMMU: Police has arrested a cop in connection with smuggling of heroin in Jammu city and recovered ...
JAMMU: A 14-year-old girl student was allegedly kidnapped and raped by two persons in Poonch district...
JAMMU: The Jammu and Kashmir Cabinet , that met here today under the chairmanship of Chief Minister ...
Kishtwar has registered 57.23% success in this regard...