Too many kinks to iron: Now Sena, BJP face off over seats lost to the other in last state elections
| Tuesday | 16th July, 2019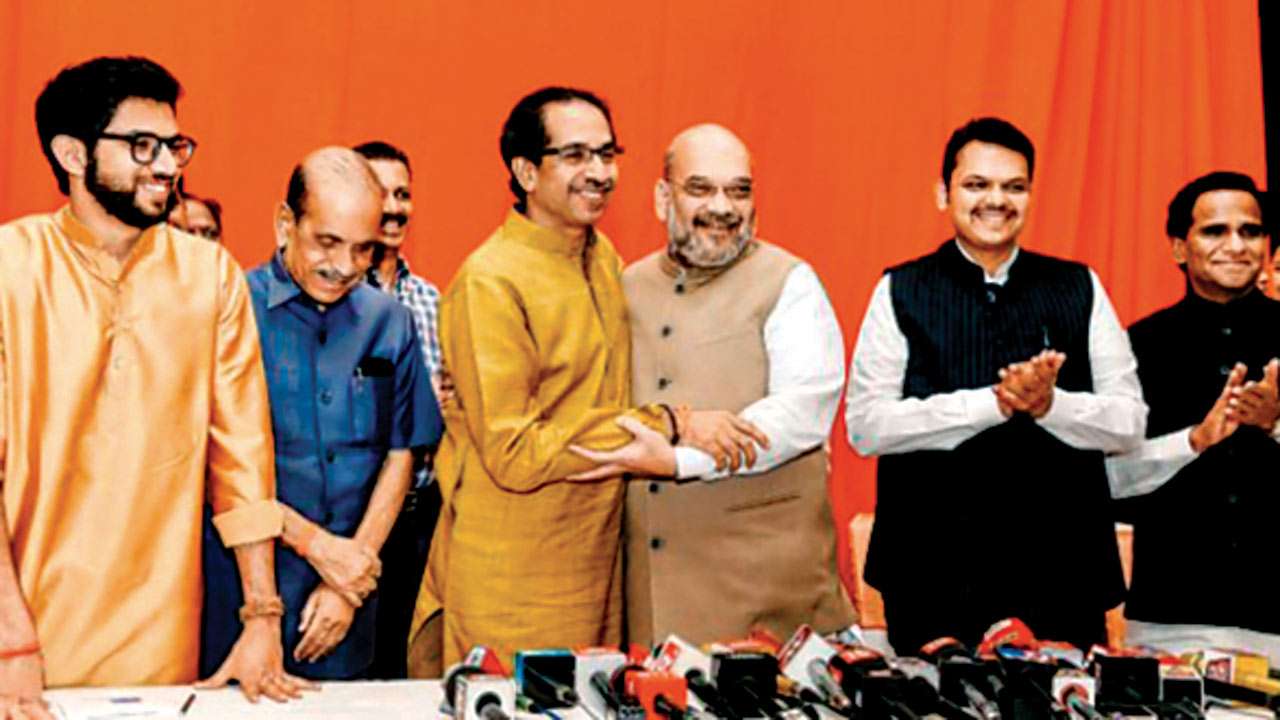 The alliance between the Shiv Sena and BJP may has hit another air pocket as they stake claims over assembly seats that were lost to each other in the last state polls. "In seats the Shiv Sena has historically contested from, our workers feel the 2014 defeat to the BJP was an anomaly. However, the final decision on swapping seats will be taken by leaderships of both parties," said a senior Shiv Sena leader. But this was contested by BJP leaders. In 2014, BJP had snapped its alliance with Sena for state polls after a tug-of-war over seat-sharing terms.
Read Full Article Here
If You Like This Story, Support NYOOOZ
NYOOOZ SUPPORTER
NYOOOZ FRIEND
Your support to NYOOOZ will help us to continue create and publish news for and from smaller cities, which also need equal voice as much as citizens living in bigger cities have through mainstream media organizations.
Stay updated with all the Mumbai Latest News headlines here. For more exclusive & live news updates from all around India, stay connected with NYOOOZ.
Source:-https://www.dnaindia.com/mumbai/report-too-many-kinks-to-iron-now-sena-bjp-face-off-over-seats-lost-to-the-other-in-last-state-elections-2772343