Hardik eyes India comeback - Mumbai Indians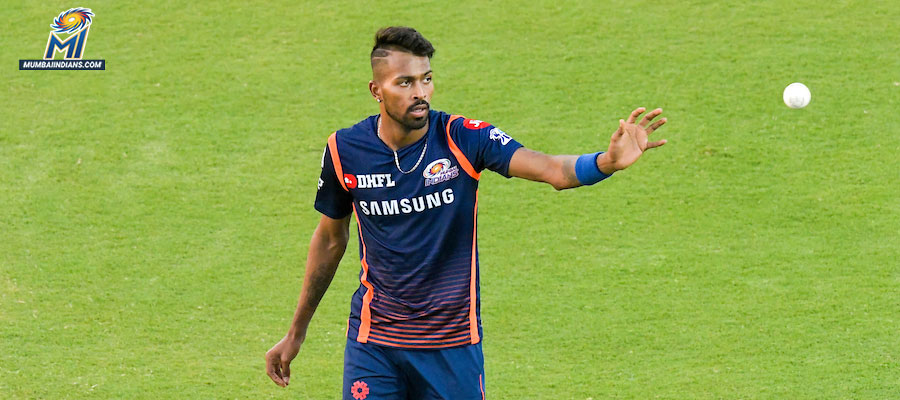 My focus right now is to make it back to the national side.""The workload in Test cricket is very high.
On September 19 against Pakistan in Dubai, Hardik Pandya went to ground after bowling just 4.5 overs. He hasn't played a competitive match since then. On December 14, nearly three months after bowing out with a back spasm, Hardik Pandya will return to the cricket field. He will turn up for Baroda at the Wankhede against Mumbai in the Ranji Trophy.
Pandya had the opportunity to travel with India 'A' to New Zealand for the limited overs fixtures but hard-hitting all-rounder has opted to play in the Ranji Trophy.
In conversation with Timesnow.com, Hardik focussed on proving his match fitness.
"I will see my match fitness, where I stand. Before I take part in any major series, I want to see where I exactly stand. Ranji Trophy is the best domestic tournament. I want to check my fitness levels there and then take a call about how I am feeling and what should be the next step."
The Indian Test side is in Australia where they are lacking a genuine seam bowling all-rounder on pitches that offer bouncer. Is that playing on his mind?
"Right now, I am only focusing on the Ranji Trophy match and then obviously, I want to get back to the team as soon as possible, because it's difficult to stay away for so long."
"There's still scope for me to make a comeback into the side if I'm fit to play Test cricket," Hardik said.
Justifying his decision to choose the domestic fixture, Hardik said, "If I am playing a Test match, I should play a four-day game rather than one-dayers. Because one-dayers are later on. My focus right now is to make it back to the national side."
"The workload in Test cricket is very high. I want to see if I can manage that workload. I know I will get enough match preparation before the Australia ODIs and hence the focus is on the Ranji Trophy game."
The 25-year-old has been working hard on his fitness day in and day out. Don't forget to watch him in action at the Wankhede from December 14.
Source: