Anmolpreet: Had a gut feeling that MI would bid for me - Mumbai Indians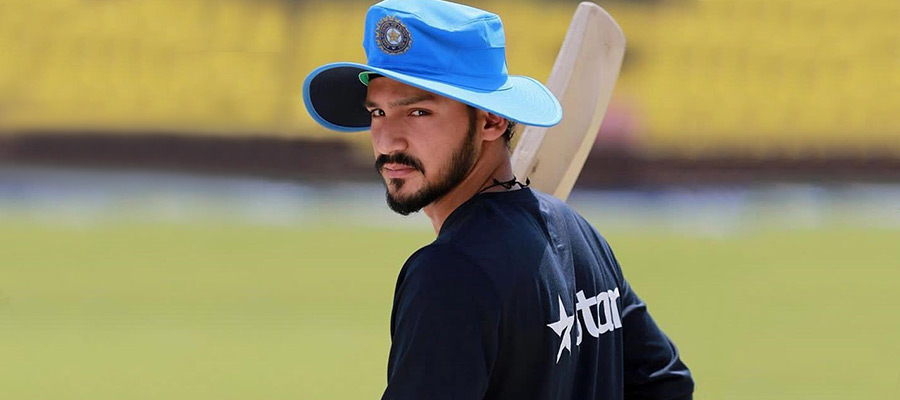 He parked the car and then we started watching the auction."He also revealed that he was hoping to be picked.
Anmolpreet Singh has made form count and how. The aggressive right-handed batsman from Punjab was bought by the Mumbai Indians think-tank for 80 Lakhs after winning a bidding war with Kings XI Punjab during the auction in Jaipur.
Anmolpreet expressed his first thoughts in a conversation with mumbaiindians.com and mentioned about his eagerness to come and perform for the franchise in the forthcoming edition of the Indian Premier League.
The 20-year-old disclosed that he was travelling when his name invited bids in Jaipur. "I saw it live on my phone. I was returning home after practising at that time. When my name was announced, my brother was driving the car. He parked the car and then we started watching the auction."
He also revealed that he was hoping to be picked. Anmolpreet made a name for himself with a career-best 267 against Chattisgarh last year. He was also picked to play for India 'A' that recently returned victorious from New Zealand. "I was hoping someone would pick me, so it felt good when Mumbai Indians decided to go for me."
But did he expect MI to go for him? "Absolutely, I had been there for a trial last season. They called me again for the trial this time, but I couldn't go because I was on a tour. I had a gut feeling that they would go for me."
Anmolpreet had been picked as a replacement for Yuvraj Singh in Punjab's Ranji squad and the youngster went on to cement his place with consistent runs to his name.
"I just wanted to make good use of the opportunity when it came and that was the only thing on my mind -- I wanted to make that place of my own. You must keep scoring runs when you are in good touch."
The Singh family from Patiala had an eventful evening during the auction. Anmolpreet's cousin, Prabhsimran Singh, was also picked by Kings XI Punjab. "It's wonderful at home, everyone's happy that we both will be a part of the Indian Premier League," said Anmolpreet.
Anmolpreet has familiar faces in the MI squad. He has shared the dressing room with Yuvraj Singh, Barinder Sran and Mayank Markande.
We asked him -- who his buddy would be to which he said, "Mayank Markande. We have played together since the Under-16's." The Punjabi batsman, who admires Rohit Sharma, said that he is very eager for the tournament to start. "I am excited. It will be a lot of fun, I will learn a lot from Rohit and get a lot of experience talking to him because he is a great batsman. It will feel nice to talk to him."
Anmol, who has an appetite for big runs, also told us about how he gets going about things.
"I treat every game like it's a new one. What's done in the past is done, every day is a new day for me and that's my approach," he signed off.
Source: